8 vacation packing hacks that make life easier
We all love traveling and the fun and excitement it brings. However, before you can travel anywhere, you first need to tackle a big obstacle. And that is packing your bags. Nobody enjoys packing of any kind, whether it is for relocation or a relaxing trip. But, as stressful and time-consuming as it is, packing for a vacation is a necessity. Luckily, you'll be happy to hear that getting ready for your trip doesn't have to be a headache-inducing chore. We've put together a list of some very convenient vacation packing hacks which will make the process a breeze. Once you see just how simple packing can be, you'll rush to get your suitcases out of short term storage Seattle. Proper packing will help you save precious time, avoid stress, and overweight baggage fees! So, let's see what you can do to lighten your burden when it comes to luggage.
#1: Start your vacation packing adventure with a detailed checklist
Before you start packing for your vacation, you first need to know what you'll bring with you. This list will help you speed up the entire process since you'll be constantly organized and focused. Of course, you can pack anything you like for your journey, but there are still some things you shouldn't leave without. For best results, your list should include:
At least four tops that can be combined with the bottoms.
At least 3 bottoms that can be combined with the tops.
Two pairs of shoes of different styles. Depending on the situation, you'll need a casual pair and a formal one.
Underwear and socks
Basic toiletries and prescription medications if you need them.
Phone, other electronics, chargers, and adaptor plugs if needed.
Wallet, with at least $100 in cash.
Personal ID documents, your passport, and travel insurance documents.
Small first aid kit
While you're putting together your list, it's wise noting down any specifics about your items. If you're storing clothes, remind yourself that you should take them out of Woodinville self storage containers prior to packing. Lastly, keep in mind that your list can vary depending on your destination, but this elementary rundown is a good starting point.
#2: One of the best vacation packing hacks is rolling your clothes
When packing for a vacation, the goal is to fit as many items in as few bags as possible. And this is why rolling is the new folding. Rolling your clothes prior to packing them greatly reduces the space they take up in your suitcase. And if you want to take it a step further, you can use compressible plastic bags. This will compress your clothes by removing the extra air and thus cause them to take up even less space in your luggage. The good thing is, this technique can be used for many other things besides traveling. For example, if you want to rely on self storage Seattle solutions to put away your seasonal clothes, the roll and compress method will help save so much valuable space.
#3: Avoid overpacking your luggage
This is much easier said than done, but try your best not to overpack. The good thing is that there are ways to stop yourself from overfilling your bags. One of the better vacation packing hacks is to not bring items that you don't usually use since it's fairly guaranteed that you won't use them now. Another trick is to utilize healthy self-organization and purposefully downsize. Lay out the clothes you want to bring with you, and then only take half of them. This will require a bit of thinking and hard decisions, but it is worth it in the long run. After all, the less you bring with you, the more room you'll have for souvenirs!
#4: Mini containers are a perfect compact solution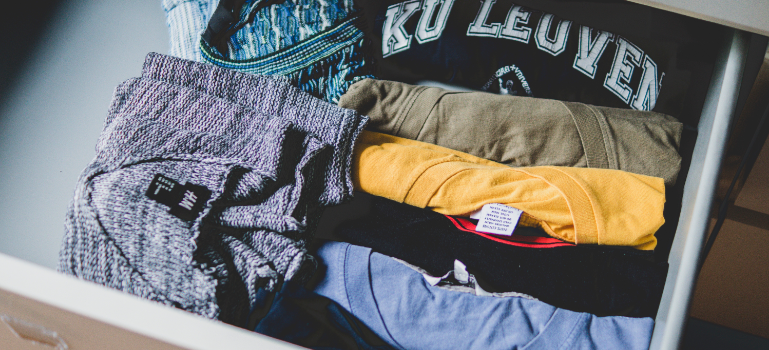 You'll want to bring your favorite shampoo or body wash with you. But that doesn't mean you should take the entire bottle for just a few days of vacation. This is where the mini containers come into play. With them, you can take only the amount you need without overfilling your bags. If you want to take lotions, gels, and other liquids with you, empty contact lens cases work great as makeshift containers. For medication, you can purchase small pill containers at your local pharmacy. With these compact containers, you can take small amounts of your necessities, while leaving the bulk at home.
#5: Take care when packing your vacation souvenirs
During your travels, your bags will endure a lot of tossing, turning, and tumbling. This isn't something you can always control, and that's why you need to properly protect the contents of your bags. If you're bringing back souvenirs or bottles, you can get creative with your clothes and use them as protective materials for fragile items. Scarfs, sarongs, shirts, and socks can be great padding that helps against bumps, bounces, and vibrations. Wrap your fragile items in shorts, place them in the middle of your suitcase, and then isolate them with pants or sweatshirts for added padding.
#6: Once you bag it, don't forget to tag it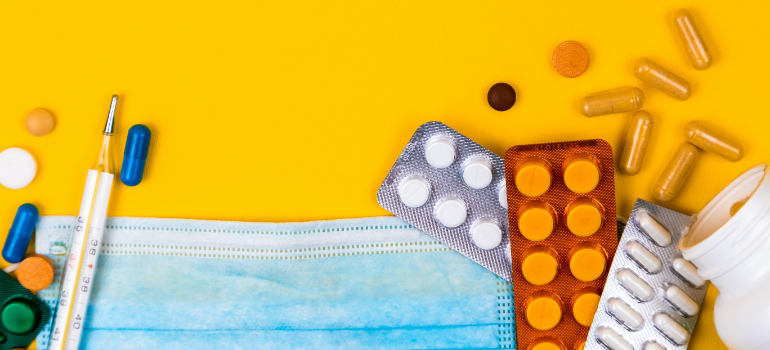 When it comes to luggage, the sad truth is that there isn't a lot of variety to it. A suitcase serves a single purpose, and its design is often minimal, if not almost identical. This can become an issue in a place like an airport, where a baggage collection system rotates a high number of bags, some of which may look the same. In this situation, it is very easy to grab somebody else's bag and end up with a big problem. To prevent this, introduce a labeling system to your bags. If possible, buy luggage in bright colors, and add bag bands to it to make it easily recognizable. Furthermore, bag bands can serve as a security measure in case your bag breaks or pops open by accident.
#7: A first aid kit can be a true lifesaver
Even though it isn't pleasant to think of illness and injury during a vacation, it is good to prepare for everything. One of the last vacation packing hacks we'll share with you today is to always, no matter the circumstances, have a first aid kit packed with you. You never know what might happen while you're in a foreign surrounding and this is one of the essential items to pack for a road trip.
Make sure to pack a few paracetamols, stomach meds, and some flu tables along with your toiletries. Band-aids and aloe vera creams are also a good addition to include. If you have any personal prescriptions, don't forget to take them, or ask your doctor to refill them before the trip. If you fully prepare, you can take proper care of yourself until you reach a local clinic or return home.
#8: Don't forget about the seasonal items you have stored away
If you are a summer or winter sports enthusiast, or someone that loves camping and hunting trips, you might have a hard time finding enough room for all your belongings inside your home. And since the logical choice is to put it all inside secure self storage facilities, it can often happen for people to forget what exactly they have stored away. So, make sure to remember the items that you have inside your self storage unit and take them out and pack them for the trip.