Essential things to pack for a road trip
There's no better way to explore the country's beauties than to just pack your stuff and hit the road. But, you can't just get in your car and start to drive! Well, you can do this but it's not advisable since road trips should be planned, especially if your goal is to be on the road for a longer period of time and need to get a Seattle mini storage. With a detailed plan, your road trip is going to be simple, smooth, and fun. This guide is here to help you prepare for your upcoming adventure by listing all the essential things to pack for a road trip. We're going to cover everything – from safety must-haves to cozy essentials. But don't worry, we're not going to get overboard here. We're going to keep it simple and focus only on must-haves.
Things to do before you go on a road trip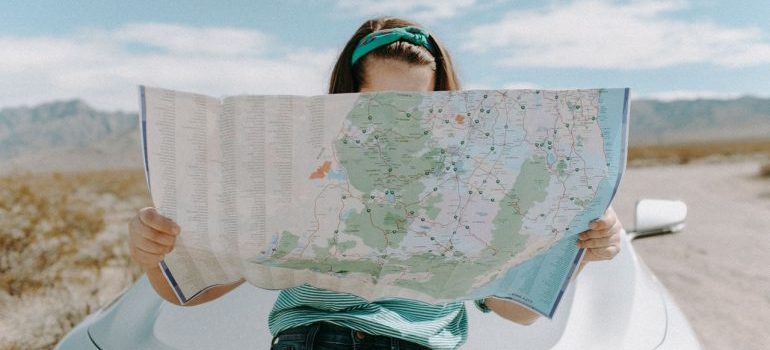 Road trips are rewarding in so many ways. You get to explore new places, hang out with your loved ones, meet new people, and create awesome memories. No matter where you're road-tripping, there's no doubt that you're going to enjoy it. And sure, you might stumble upon some problems but the good news is that many of them can be avoided if you prepare for the road trip properly. Instead of just packing your gear and hitting the road, there are some things you'd want to do first.
Don't neglect your vehicle. No matter where you're going or for how long you will be on the road, you need to make sure that your vehicle can safely transport you from point A to point B. So, schedule an appointment with your mechanic just to be sure that your vehicle can survive the upcoming road trip.
Secure your home. If your plan is to b on the road for a longer period of time, consider burglar-proofing your home. Install a security system, get a Bainbridge Island self storage to store your valuables away from your household, and ask someone to check up on your home from time to time.
Get informed about the places you plan to visit. Driving around an unfamiliar area can be exciting for some people, but for most, it isn't. You don't have to know everything about the areas you plan on visiting, but at least know the route.
Plan where you'll be staying at. If you want to avoid the hassle, book online and in advance. This way, you will manage to avoid apartments in shady and unsafe areas.
Road trip essentials to pack for your car
After prepping your vehicle, getting portable storage containers Seattle, and planning out your route, you'll be ready for packing! This part can be a bit tricky since most of us don't know how to pack only the essentials. We usually pack tons of items we never use on our road trips. And sure, you can do that, there are no restrictions but it's better to bring only the must-haves instead of filling out the trunk with unnecessary items. Here are some of the essential things you'd want to keep in your car.
Extra car key
Tire pressure gauge
AAA subscription for road trip assistance
Car chargers
License, registration, a copy of car insurance policy
Roadside emergency kit
Spare tire
First aid kit
Swiss army knife
Flashlight
Paper maps
Traveling in different seasons
Before you start to create a packing checklist, you need to check the local weather forecast. This way, you will know whether you will have to deal with some extreme weather conditions while on the road. This is a very important step because you have to pack different items for different seasons and weather conditions. In addition, if you know what's the weather going to be like, you will be able to avoid extreme weather conditions by not driving that day.
Essential things to pack for a winter road trip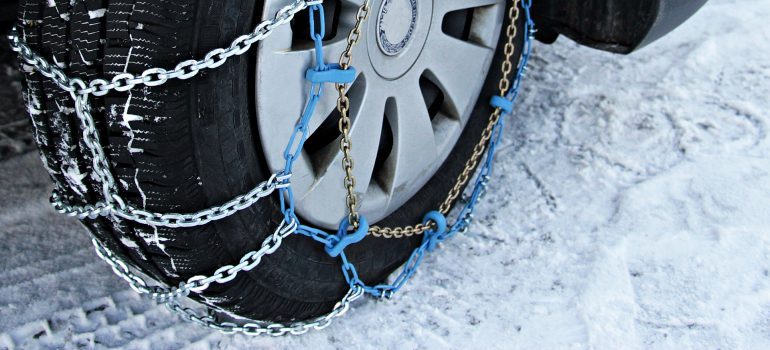 There are some things you won't want to forget to pack when traveling in winter. Winter road trips can be so enjoyable and beautiful, but you need to be extra prepared for them. In case something goes wrong with your vehicle while on the road, you'd want to have all the essentials by your side. Here are the essential things to pack for a road trip in winter:
Ice scrapers
Blankets
Jumper cables
De-icer windshield fluid
Tire chains
Energy bars
Essential things to pack for a summer road trip
And what about taking a road trip in the summer? Summer road trips are a bit simpler since they require less gear to have by your side. But, this doesn't mean you shouldn't have the following things in your car.
Reusable water bottle
Sunglasses
Sunscreen
Car window sunshade
Other essential things you need to pack for your road trip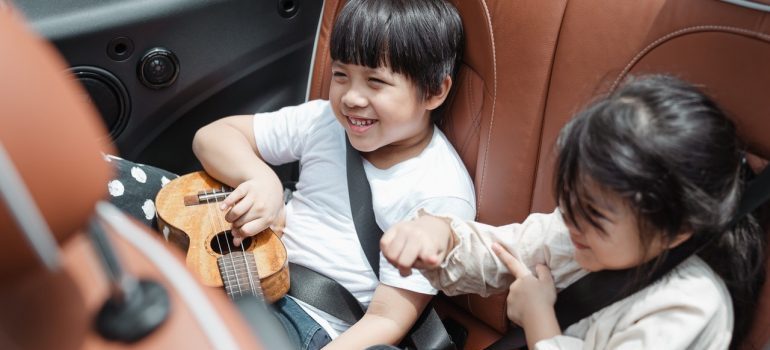 Last but not least, you need to pack items that will make your road trip more enjoyable.
Make sure you have a lot of reading and listening material;
Bring some card games in case you will be traveling with your family or friends;
Stock up on snacks, non-perishable food, and water;
Everyone should have some spare clothes and socks in their bags;
Bring a pillow in case it's hard for you to fall asleep in a car;
Don't forget about toiletries – keep a hand sanitizer, wet tissues, and toilet paper inside the car.
Keep in mind that you need to pack all of your items carefully. Take for example liquids. It's important to avoid using low-quality packing supplies for packing them. This is how you'll prevent any spillage in your car. And trust us, having to deal with wet items while on the road is something you will most definitely want to avoid.
So, there you have it – these are all the essential things to pack for a road trip. Stick to this list, plan your road trip and you will manage to avoid any mishaps. More importantly, you will enjoy your road trip and keep the problems away.