Common myths about self-storage
The storage industry has become a part of everyday life. With more and more people having the need for storing away belongings, be it for renovation, relocation, or simple decluttering – storage has become the obvious solution. And much like with any popular industry, people develop their own myths and beliefs, good or bad – to influence the decisions of others. There are a lot of myths about self-storage and some of them are just misconceptions. And when you are moving or you simply want to organize your home- this can be a perfect solution. Temporary storage Seattle can be a great option, and before you make your final decision you need to consider all the facts!
The belief that one's belongings aren't safe
Naturally, the first myth about self-storage is the one about security. People are often afraid that their items will get stolen from a self-storage unit. But the truth is that the self-storage units are very safe. Companies are doing their best to make sure that they are using state of the art security systems, so your belongings can be safe. And when it comes to the self-storage units that we provide – what is better than having the storage unit right where you can see it? If you are looking for Issaquah self-storage you should consider getting one of our reliable and secure units to make sure that your belongings remain safe!
Do you need a self-storage unit?
One of the myths about self-storage is the one about the real need for a self-storage unit. A lot of people think that only hoarders need a storage unit. But the truth is that all of us need a storage unit at some point in our lives. Self-storage units are great when you are moving, or remodeling your home. And our type of self-storage units is the future. They are reliable and they can make your life much easier. You will save some of your precious items, and you will be able to keep them safe.
Overpriced storage rental rates – one of the top myths about self-storage
One of the most common scenarios is that people will rather choose DIY storage and risk their belongings instead of getting a self-storage unit. Often, people don't even check the price of a self-storage unit. They just assume that it will be expensive. And that is one of the biggest misconceptions about self-storage. Of course, there are expensive certain types of storage. But if you consider the value of the items you are placing inside of the storage you will soon realize that you will save money. When you add the factor of the possible damage – it is much better to use a storage unit than to risk damage.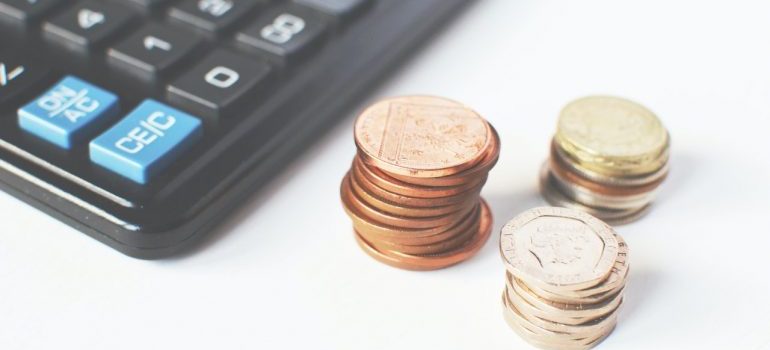 You can meet your storage budget
When we are talking about prices for self-storage units you need to know that often – you can negotiate the price. A lot of people don't even try and they end up paying more. The price depends on several factors including for how long you will need self-storage. If you plan to rent it for a long period you will get a better deal. So, if you are looking for Mill Creek self-storage make sure to ask about the price. Ask about possible discounts and is there a possibility to get a lower price. the answer may surprise you. 
The difficulty of finding a self-storage unit for your belongings
People are often afraid that they will have to go through a lot of hassle to get a self-storage unit. But the truth is different. You can get more details online and then contact us for estimated costs. The only thing that you will need to do is to either go to your storage unit or wait for our self-storage unit. Either way, the process is easy and you can get it done pretty fast. It was different a couple of years ago, but every company strives for better service and success. And, naturally, they will do their best to provide you with easy yet impeccable service.
Binding contracts that you can't get out of
One of the most common myths about self-storage units is the one about the contract. People are afraid that they will get stuck in a long-term contract and they need a storage unit only for a short period. But the reality is different. Most of the companies will offer you a monthly lease. That way you do not have to worry about getting stuck in long-term contracts. You can always find more information about all the details of getting a self-storage unit. You can check the requirements, offer, and choose what you like the best.
That there are no limitations when it comes to storing
People tend to neglect the simple fact that there are belongings that you can't put in storage. And there are indeed multiple types of items that one can't and shouldn't store away. Additionally, professionals storage facilities will tell you as much also when it comes to non-storable belongings.
There are a lot of myths about self-storage
Although we have talked about most of them, there are a lot of myths about self-storage. There are a lot of companies that are not professional and you can easily choose the wrong one. You need to do a thorough check of the company you plan to hire and make sure that you are only hiring the best. A good and reliable company will be able to answer all of your questions. And they will also break any additional myths that you have about self-storage units.