From Seattle to Boise: Essential Tips for Long-Distance Relocations
Relocating from Seattle to Boise signifies a notable change from Washington's coastal environment to Idaho's characteristic atmosphere. This move, often motivated by career, lifestyle, and family reasons, involves a unique set of considerations and opportunities. So, as you prepare for it, know that it is essential to understand the various aspects of a long-distance interstate move. Among the key elements to consider are the choice of a moving strategy and temporary storage Seattle providers offer that suit your requirements. It may not seem easy at first glance! Therefore, our guide aims to provide vital tips and insights, ensuring your move is as time and cost-effective as possible.
Pre-move planning
Effective pre-move planning is essential for a smooth transition from Seattle to the capital of Idaho. This stage involves understanding the logistics of your move, setting a realistic budget, and deciding on the most suitable moving method.
Understanding the logistics
When planning your move, consider the distance and travel time. The drive from Seattle, WA to Boise, ID, is approximately 500 miles, taking around 8 hours. Planning your route and considering potential stops, especially if you're driving, is important. Weather patterns also play a critical role. The best times to move are typically late spring or early fall to avoid the challenges of winter snow and the summer heat. Keeping an eye on weather forecasts as your moving day approaches is advisable to avoid any unexpected complications.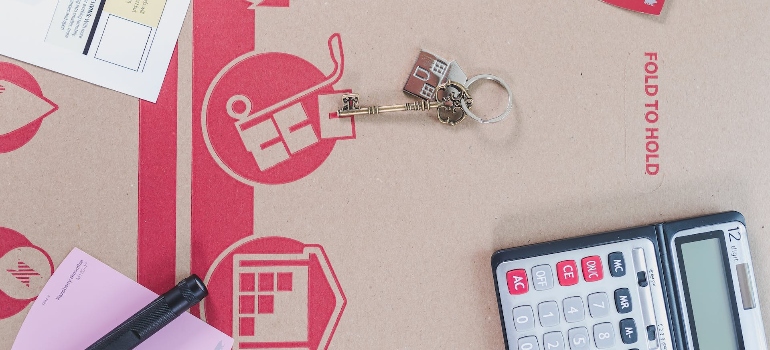 Budgeting for your move
Estimating your moving costs accurately is a crucial step. Obtaining at least three quotes from moving companies is recommended to compare prices. Remember to include the cost of packing supplies and any additional insurance you might need for your items. To save on interstate relocation, consider moving during weekdays or the middle of the month, as these times are often less expensive. Additionally, packing items yourself can significantly reduce costs, though it will require more personal effort and time.
Choosing the right moving method
Choosing between hiring professional movers and managing the move from Seattle to Boise yourself is important and involves the following considerations:
Professional movers, while more expensive, offer the convenience of handling most of the moving process, which can be a significant relief, especially for long-distance moves.
A self-move, on the other hand, can be more budget-friendly but requires considerable personal effort and coordination.
Another option is portable storage containers Seattle offers, which is a flexible solution. They allow you to pack and load at your own pace and can be a middle ground between hiring full-service movers and doing everything yourself!
Organizing and packing
Organizing and packing your belongings properly is crucial for a smooth move and involves several key strategies. Reducing your belongings before the move is highly beneficial. It simplifies packing and can reduce moving costs. Consider donating or selling items you no longer need or use. This not only lightens your load and ensures cost-effective packing but can also be an emotionally cleansing experience, helping you to start afresh in your new home.
Packing effectively is essential for protecting your belongings. Use quality packing materials and follow best practices to ensure everything from your everyday items to fragile and valuable possessions is secure. Packing room by room can help keep the process organized, and wrapping fragile items carefully will prevent damage during the move.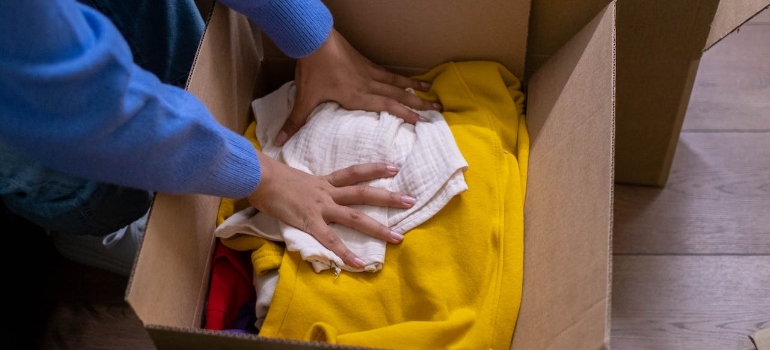 Keeping track of your belongings during a move is indispensable. Labeling boxes clearly with their contents and intended room in the new house can make unpacking much easier. Creating an inventory, possibly using a spreadsheet or a specialized app, can help everything arrive safely, and nothing gets lost in the shuffle.
Utilizing mobile storage solutions
Incorporating portable storage containers into your moving plan can offer numerous benefits. They provide flexibility and convenience, allowing you to pack at your own pace. Also, these solutions provide secure storage for your belongings before and during the move. This can be particularly useful if there's a gap between leaving your old home and moving into your new one.
Selecting the appropriate number of containers is crucial. Assess your needs based on the volume of your belongings. It will help you make an informed choice, ensuring you have enough space for your items without paying for unused space.
Maximizing space in your Seattle mini storage and ensuring the safety of your items during transit is the next key consideration. Apply proper packing and loading techniques, such as distributing weight evenly and securing items to prevent shifting. It's also important to protect your belongings from potential damage by using padding and straps.
Legal and administrative tasks
Relocating also includes handling various legal and administrative tasks. Updating your documents, including your address, driver's license, and vehicle registration, is inevitable. So, notify relevant parties about your move on time. This includes updating your address with the postal service, banks, and other institutions needing your new location.
Also, be aware of the differences in laws and regulations between Washington and Idaho. This includes understanding tax implications and other legal considerations that may affect you. Researching these differences beforehand can prevent any legal surprises after your move.
Settling into Boise
Once you arrive in Boise, the focus shifts to settling into your new environment. This involves:
meeting your new community and neighbors;
understanding the job market and educational system;
discover and enjoy cultural and recreational opportunities.
First, get to know Boise by exploring different neighborhoods and local amenities. This can help you integrate into the community and find your needed resources. Joining local groups or clubs can also be a great way to meet people and start building a new social network.
You can familiarize yourself with Boise's job market and educational opportunities next. Understanding these aspects can help you and your family adapt quickly to your new surroundings. Researching local schools and educational institutions, if you have children, will be an important part of this process.
You will quickly see that Boise offers a range of cultural scenes, outdoor activities, and social opportunities. Engaging with these can enrich your experience and help you feel more at home. From exploring local parks and nature trails to visiting museums and attending community events, there's plenty to do to help you settle in and enjoy your new home.
Embracing new beginnings
Moving from Seattle to Boise is more than transferring belongings over long distances. It represents a journey filled with potential and promise. However, remember that it is the small steps – the boxes packed, self storage in Boise booked, the forms filled – that come together to make your relocation a reality. Only with thorough planning, careful packing, and attention to the necessary legal details you're well-prepared for a successful move!