Guide for storing your patio set
There's nothing like having a huge backyard and enjoying nature sights from the comfort of your home. Summers like these are the best! But, when bad and cold weather arrives, most of your outdoor furniture will have to be stored away so you can enjoy it next year in the same way. Keep it outside and there's a big chance you will have to look for a new patio set the following year. So, instead of spending your money on your outdoor furniture, let's learn how to protect it and extend its life! Keep reading and you will learn about storing your patio set as well as get a couple of tips for finding long term and short term storage Seattle.
Problems that could arise if you don't store your patio set properly
There are many benefits of having outdoor furniture – it beautifies the space, makes your home feel cozy, and is the perfect space for family entertainment. Because of all of this, you'd want to do everything you can in order to preserve it and extend its life. Sure, you can just buy a new set if something gets damaged, but it would be a waste of money to do this every season. You need to maintain it properly throughout the entire year. During the summer, you'd want to protect it keep it dry, and protect it from excessive sunlight. During the winter, you'd want to keep it away from cold, moisture, and dirt.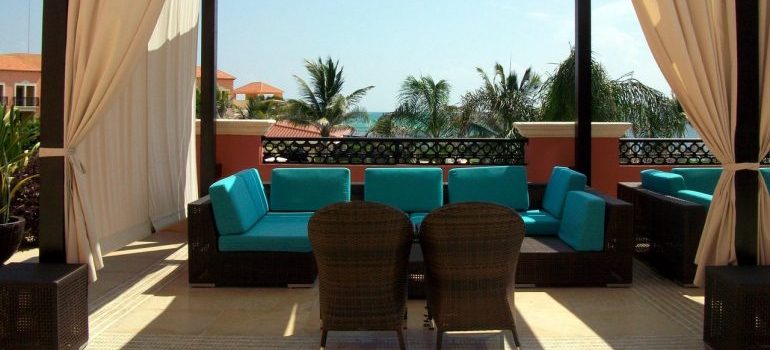 This doesn't mean you should just cover your patio set with some packing materials Seattle is offering, leave it outside, and hope for the best. Outdoor furniture is designed to withstand different types of weather but this doesn't mean it can't get damaged.
Plastic, aluminum, and composite outdoor furniture require minimum maintenance and can be left outside. However, these pieces still need some maintenance. Patio sets can develop cracks and rust (depending on the material they are made of), and become unstable over time. Consider storing your patio set and you won't have to deal with these problems.
Crucial steps for storing your patio set safely
As we already said, you can't just take all of your belongings and place them in Woodinville self storage if you are in the area. There are a couple of steps to storing your patio set the right way. Just like you have to prepare indoor furniture for storage, the same will apply to outdoor furniture. Don't worry, we are going to explain every step in the following text. Here's what you will have to do to store your outdoor furniture set safely.
Find a storage unit that meets your needs
The first thing you will want to do is find quality temporary storage Seattle. When doing this, take your time and don't rush. Your goal should be to find a unit that meets all your needs. This means that the storage unit you want to rent needs to be of the right size and type, and should also be in the right location. So, you shouldn't settle for less.
Start your search by writing down your needs. Then, do a bit of online research and look for storage units near you. Research the companies you've found and look for their reviews. If everything is okay, schedule a meeting with the company's representative to get informed about their storage services. Make sure to inspect the storage unit before you rent it. Look for any damages or signs of mold and pests. Get a storage unit only if the facility is well-maintained and safe.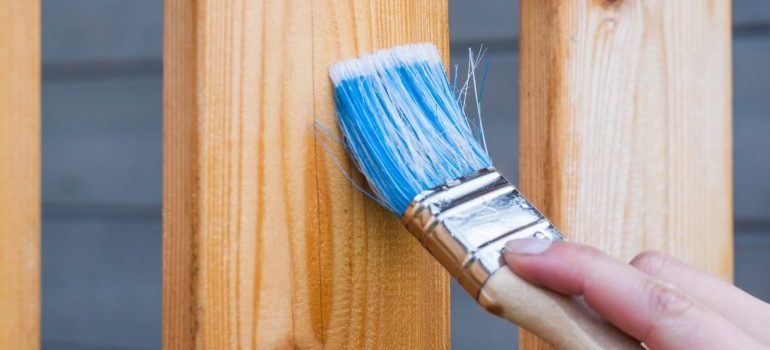 Prepare your patio set for storing
We've already mentioned that you need to prepare every item for storage. But, how should you do this? Here are the most important steps.
Make an inventory list. Before you do anything, create a packing checklist. Go through your belongings and write down every item you plan to store. This way, nothing will get lost when you take items to and out of the storage unit.
Inspect your patio and repair it (if necessary). If there are any damages, fix them before you store your patio. In addition, you'd want to give your outdoor furniture a protective counting to preserve its lifespan. Use varnish for wood and car wax for aluminum or plastic. If there are any items that are damaged beyond repair, get rid of them.
Clean and dry everything. There's nothing worse than storing dirty and wet items. This is how you can attract mold and pests to your storage unit. Instead, clean every piece. Outdoor furniture is covered in dust and there might be even some traces of mud. So, make sure to wipe your patio set or just spray it with a hose if you have plastic furniture. And, don't forget to clean accessories, such as pillows, outdoor rugs, and umbrellas.
Disassemble your patio set. Take apart all pieces and collapse them. By doing this, you will make packing easier and your patio set won't take up a lot of space inside the storage unit.
Store your outdoor furniture
The hardest part is over! Now, all that is left is to pack your belongings and take them to your storage unit. As you can see, reorganizing your household with self-storage is really easy. But, let's not rush things, we're still not done with storing your patio set. Now that you've covered all of the steps from above, you gather packing materials. You can cover all pieces with cotton sheets or plastic wrap. Keep in mind that cotton covers are better for wood furniture because they will allow your furniture to breathe.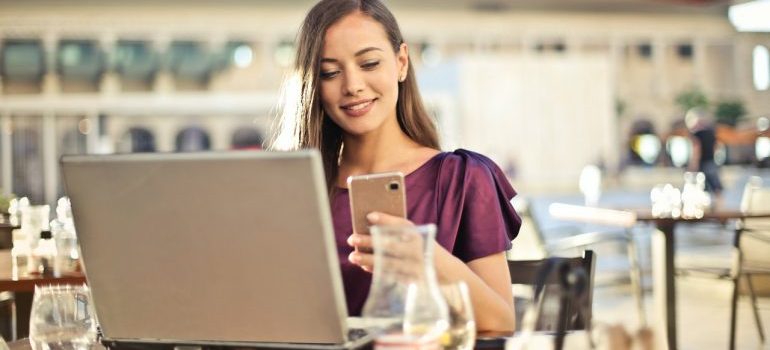 When it comes to outdoor accessories, you can use plastic bags for pillows and blankets or simply pack them in large boxes. Umbrellas can be wrapped in a plastic cover, just make sure they are dry and clean. If you have any light bulbs or similar accessories, pack them in a box and label the box.
If all of your belongings are ready, place them in your storage unit. Make regular checkups just to be sure that everything is okay while storing your patio set. It doesn't get any easier than this!