Guide to moving to Lynnwood WA stress-free
Over the past few years, Lynnwood has become one of the most popular places in Washington. People are not only spending their weekends here, but they are also choosing to relocate here and start a new chapter. If you too are one of them, you have come to the right place. Just as we can provide you with storage units in North Seattle of the finest quality, we can tell you a bit more about moving to Lynnwood WA. So, if you want to learn more about your upcoming move and this amazing city, grab a cup of coffee and keep reading this guide! We are here to help you prepare for your relocation in every way we can.
Thinking about moving to Lynnwood WA? Let us introduce you.
Deciding to move from one place to another isn't a simple thing to do. But changing your surroundings doesn't have to be a bad thing. It is perfectly normal to get overwhelmed during your move, but that doesn't mean that moving is a wrong decision. And, since you are planning to move to Lynnwood, WA, one is certain – you are going to fall in love with this city as soon as you set foot in it.
Lynnwood offers a lot to its residents. Sure, if you ever find yourself in need of a Lynnwood self storage, there is no doubt you will find it with ease. But, there are many other things you should know about Lynnwood before you relocate here. Here are only some of them!
Lynnwood offers residents a mix of urban and suburban vibes which is why it can please all tastes and ages;
Housing is not that expensive which is why most residents own their homes;
This city is perfect for families – it is calm and safe, and its public schools are highly rated;
In case you want to go out, you will have many options since there are lots of restaurants, cafes, parks, and other amenities.
As you can see, if you opt for relocating to Lynnwood WA, you will choose a great place for your family. So, you shouldn't have mixed feelings about your relocation. We are sure you are going to love this place.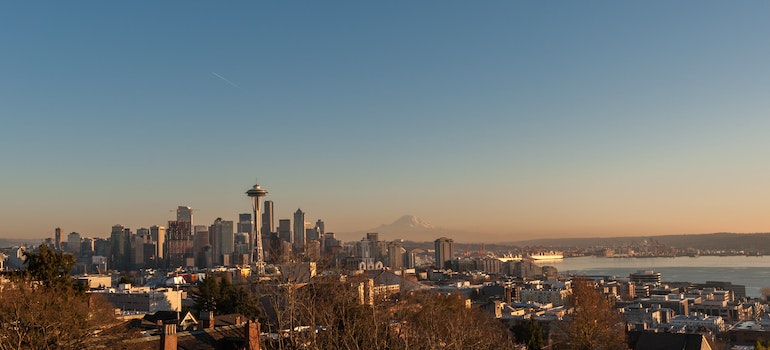 Lynnwood is easily accessible
The majority of residents of the Seattle suburbs commute to the city for employment. This means that around 30% of people who live in Lynnwood travel to Seattle each day, whereas 10% commute to Everett. This would be otherwise challenging but Lynnwood has such simple access to both Interstates 5 and 405. They will take you to Eastside and Bellevue and run south to downtown Seattle and north to Everett, respectively. In addition, you will easily access your Bellevue self storage facility. Lynnwood is actually only 16 miles north of Seattle and 13 miles south of Everett!
Enjoy all the greenery in the city
Moving to Lynnwood WA is the perfect decision for families wishing to spend some time in Washington's stunning outdoors. The city covers a vast 350 acres of parks. There are several parks to choose from, such as
Daleway Park
Gold Park
Lynndale Park
Meadowdale Park
North Lynnwood Park
Pioneer Park
Scriber Creek Park and Scriber Lake Park
Also expect to find fantastic natural conservation areas, golf courses, sports fields, and a skate park for children. There are good soft and hard surface paths for both walking and bicycling in the stunning wilderness of the Seattle region if you feel like taking a stroll. Actually, Lynnwood has trails that are almost 7 miles long! When you leave your items at Everett self storage, you will have plenty of time to go around the city and explore Mesika Trail and all other beautiful places.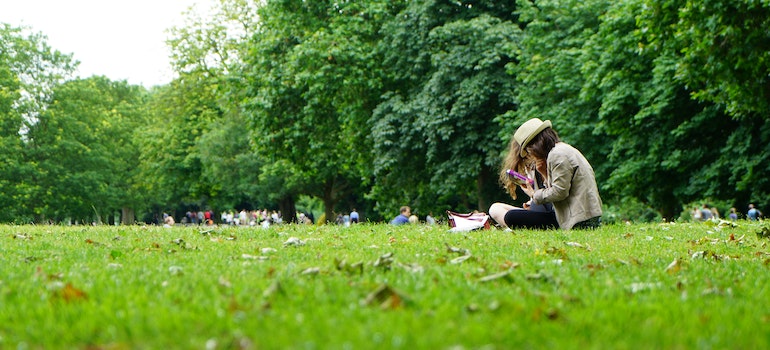 There is plenty of places to shop
People from all around the Seattle and Everett region like traveling to Lynnwood to complete their shopping at Alderwood, a top-notch mall there. The Village and the Terraces, two excellent open-air retail complexes, as well as a classic enclosed mall that is breathtaking are parts of Alderwood. Leave your things at Issaquah self storage and go shopping. There is nothing better than shopping for your new house and planning all the ways how you can decorate it.
Moving to Lynnwood WA means access to great schools
With 16 schools in or close to Lynnwood, the school district in Lynnwood is strong. Along with Edmunds Community College and Central Washington University, these colleges are a combination of both public and private institutions of higher learning. The city is proud of its educational system and is constantly exploring innovative approaches to enhance the instruction of the district's students.
Lynnwood is a place of future
Lynnwood is dedicated to a brighter future, and as a result, they have identified particular growth sectors on which they would want to concentrate. They want to become a city that promotes the growth of companies of all sizes. In addition, the local government has a persistent desire for expanding city parks and leisure initiatives. It is also establishing a neighborhood that is secure and hospitable to all residents.
If you absolutely can't live in Seattle, Lynnwood offers a great option. Lynnwood is the ideal place for your family to settle down and enjoy everything that Washington has to offer since it boasts a wealth of recreational opportunities, strong schools, and some of the greatest shopping in the area.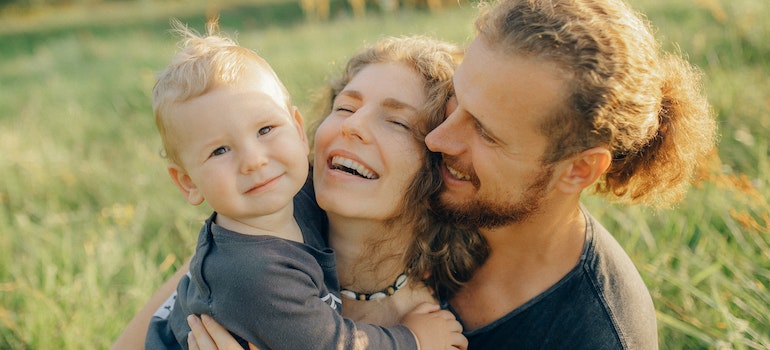 Simple tips for keeping the stress away from your move to Lynnwood, WA
Are you feeling a bit better now that you have learned a bit more about Lynnwood? As a company that has been a part of the moving and storage industry for many years, we know that choosing a good place for your new home is one of the things that will make your move simpler. But, it isn't the only one. With the help of some simple tips and tricks, you can keep the stress and problems away from your relocation. And you know what else? You don't even have to search for them, because we have gathered them for you. Read the following and learn how to make moving to Lynnwood WA simple and stress-free.
Plan the entire thing
Whether you want to move down the street or to another state, you will need to plan the moving process. And, you will need to plan every step of it. What you can do is take a piece of paper and start writing things down. You should write every pre-move and post-move task. Do you need to cancel your utilities? Do you have enough packing materials? Are you planning to move everything to your new Lynnwood home you own or you will get rid of some items? Should you rent short term storage in Seattle for your items? These are only some of the questions you need to ask yourself. By answering them, you will create a perfect moving plan.
Start with moving preparations ahead of time
Even though every relocation is different, some similarities still exist. One of them is that every relocation needs to be prepared ahead of time. Whether you need to declutter your home, create a moving budget, or pack your wardrobe for moving, plan to take care of these tasks well in advance. By doing this, the last day before the big move to Lynnwood will be calm and simple.
You won't have to deal with packing or last-minute changes. Oh and one more thing. If you stumble upon an obstacle during moving preparations, there will be enough time to overcome it without any consequences. Dealing with problems on the day of the relocation is what makes this process so stressful.
Call in the troops
Relocating to Lynnwood, WA will be much easier for you if you find help. We are sure you can handle moving preparations on your own but with the help of others, you will take care of every task in no time! And, when it comes to finding help for your move, there will be two options: asking friends or relatives to help out or hiring moving professionals. We have to say that our vote goes to the second option. Trust us, once you compare self-packing vs professional packing, you will see why it is better to have someone experienced by your side.
Give yourself a break when moving to Lynnwood, WA
After moving to Lynnwood WA, you should take some time to rest and charge up your batteries. Give yourself a break. You don't have to unpack all of your boxes as soon as you move in. It is important that you have the essentials unpacked. You can unpack the rest of your items at your own pace. It is a good idea to check whether there are any community events that you and your family can visit. Going to these events can help you meet people and make new friendships. You might even learn a few things about your new Lynnwood neighborhood. For this reason, with a good moving plan and professional movers, you can have a stress-free relocation and smooth and fast adaptation after the move.