Guide to moving to Lynnwood WA stress-free
Over the past few years, Lynnwood has become one of the most popular places in Washington. People are not only spending their weekends here, but they are also choosing to relocate here and start a new chapter. If you too are one of them, you have come to the right place. We can provide you with storage units North Seattle of the finest quality, as well as tell you a bit more about moving to Lynnwood, WA. So, if you want to learn more about your upcoming move and this amazing city, grab a cup of coffee and keep reading this guide! We are here to help you prepare for your relocation in any way we can.
Thinking about moving to Lynnwood, WA? Here is what you need to know about this place
Deciding to move from one place to another isn't a simple thing to do. But hey, changing your surroundings doesn't have to be a bad thing. It is perfectly normal to get overwhelmed during your move, but that doesn't mean that moving is a bad decision. And, since you are planning to move to Lynnwood, WA, one is certain – you are going to fall in love with this city as soon as you set your foot in it. Lynnwood offers a lot to its residents. Sure, if you ever find yourself in need of a Lynnwood self-storage, there is no doubt you will find it with ease. But, there are many other things you should know about Lynnwood before you relocate here. Here are only some of them!
Lynnwood offers residents an urban-suburban mix feel which is why it can please all tastes and ages;
Housing is not that expensive which is why most residents own their homes;
This city is perfect for families – it is calm, safe, and its public schools are highly rated;
In case you want to go out, you will have many options since there are lots of restaurants, cafes, parks, and other amenities.
As you can see, if you opt for moving to Lynnwood, WA, you will choose a great place for your family. So, you shouldn't have mixed feelings about your relocation. We are sure you are going to love this place.
Simple tips for keeping the stress away from your move to Lynnwood, WA
Are you feeling a bit better now that you have learned a bit more about Lynnwood? As a company that has been a part of the moving and storage industry for many years, we know that choosing a good place for your new home is the thing that will make your move simpler. But, it isn't the only one. With the help of some simple tips and tricks, you can keep the stress and problems away from your relocation. And you know what else? You don't even have to search for them, because we have gathered them for you. Read the following text and you will learn how you can make your move simple and stress-free.
Plan the entire thing
Whether you want to move down the street or to another state, you will need to plan this process. And, you will need to plan every step of it. What you can do is take a piece of paper and start writing things down. You should write every pre-move and post-move task. Do you need to cancel your utilities? Do you have enough packing materials? Are you planning to move everything you own or you will get rid of some items? These are only some of the questions you need to ask yourself. By answering them, you will create a perfect moving plan.
Start with moving preparations ahead of time
Even though every relocation is different, some similarities still exist. One of them is that every relocation needs to be prepared ahead of time. Whether you need to declutter your home, create a moving budget, or pack your wardrobe for moving, plan to take care of these tasks well in advance. By doing this, the last day before the big move to Lynnwood will be calm and simple. You won't have to deal with packing or last-minute changes. Oh and one more thing. If you stumble upon an obstacle during moving preparations, there will be enough time to overcome it without any consequences. Dealing with problems on the day of the relocation is what makes this process so stressful.
Call in the troops
Moving to Lynnwood, WA will be much easier for you if you find help. We are sure you can handle moving preparations on your own but with the help of others, you will take care of every task in no time! And, when it comes to finding help for your move, there will be two options: asking friends or relatives to help out or hiring moving professionals. We have to say that our vote goes to the second option. Trust us, once you compare self-packing vs professional packing, you will see why it is better to have someone experienced by your side.
Give yourself a break
After you move to Lynnwood, WA, you should take some time to rest and charge up your batteries. Give yourself a break. You don't have to unpack all of your boxes as soon as you move in. It is important that you have essentials unpacked. You can unpack the rest of your items at your own pace. It is a good idea to check whether there are any community events that you and your family can visit. Going on these events can help you meet people and make new friendships. You might even learn a few things about your new neighborhood.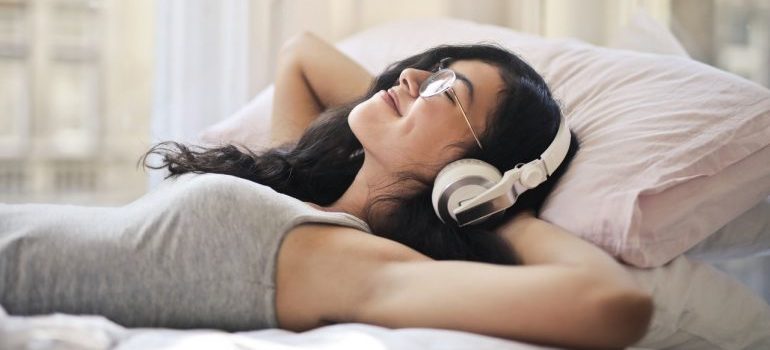 As you can see, moving to Lynnwood, WA doesn't have to be challenging. Follow the tips we have prepared for you and you will move in the simplest possible manner. Good luck!