Reasons why portable storage is perfect for small-scale moves
Anyone with some prior moving knowledge will tell you just how stressful the entire process can be. There's the thorough planning of every hour of the day, looking for good movers, planning the budget and lastly, packing everything. However, many people are unaware of one simple solution which could make their entire move so much easier. We are, of course, talking about the humble storage unit. With self storage Shoreline, you can achieve so much, and save both time and money in the process. In short, portable storage is perfect for small-scale moves, and we're here to tell you why! So, join us as we explore the benefits of this vital service!
Portable storage is perfect for small-scale moves because it offers great organization options
If you have too many boxes, household items, and supplies laying around your home, you can get confused very easily. Not only that, but the chaos and the sheer number of items can even cause stress to occur. However, you can avoid this problem by relying on the extra space short term storage Seattle offers. But, don't just transfer all of your boxes to the unit and forget about them. Instead, use your storage to your advantage and organize your inventory before the moving date. Label your boxes and separate them based on what will stay in the unit, and what will be taken by movers. And don't forget about all that vertical space! Stacking boxes on top of one another greatly increases your storage capacity. Just remember to store the large and heavy boxes at the bottom, to avoid crushing the smaller ones.
You don't have to worry about packing in a rush
Even though you're going through a small-scale move, you still need to calculate how much time it will take to accomplish certain tasks. If you leave everything for the last few days of the move, you might find yourself in a situation you can't manage to control. So, spread out your work across a few weeks and pack the unnecessary items first. All of these items can be moved to portable storage containers Seattle, which will leave you with fewer boxes to worry about. As a result, you won't have to rush, and you'll have more space in your home before the moving day arrives. This will in turn allow you to easily stage the home for potential buyers, and allow them to get a proper idea of the available space.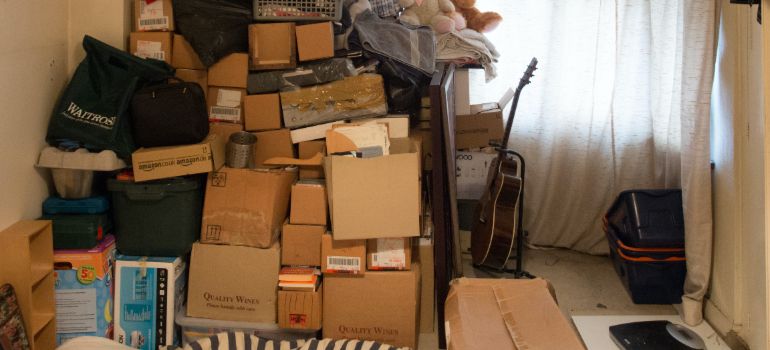 Declutter before your small-scale move with portable storage
We all keep piles of items in our homes that we think might come in handy at some point. But the reality is, they are rarely anything more than space-consuming litter. Your upcoming small-scale move will be the perfect time to get rid of this excess clutter and expand your living space. To begin with, you first need to separate the clutter from the items you actually use. This may take some time, but be persistent, and soon enough you'll have a hefty pile of items. Then, move it all to your portable storage unit until the move is over. Once you finish moving, return to these items and sort them out thoroughly. Anything you will actually need at some point, such as seasonal clothes or holiday decorations can stay. All other items can, depending on their condition, either be discarded, sold, or donated to your local charity.
Portable storage can keep your items clean and safe
One of the reasons why portable storage is perfect for small-scale moves is the fact it offers two important things, safety, and cleanliness. Given how important your items are to you, keeping them in good condition is a priority. First, let's talk about safety. During your move, your home will be a very hectic place, full of action and fast-paced work. On top of that, there will be various at-home packing materials and boxes strewn around the house, waiting for their turn to be loaded onto the truck. During this time, it is very easy for accidental damages to occur. Somebody might trip over a box, kick it by accident, or knock an item off a table or shelf while working. This can cause delays, headaches, and financial loss. So, instead of risking it, pack all of your important or fragile items and transfer them to a secure storage unit.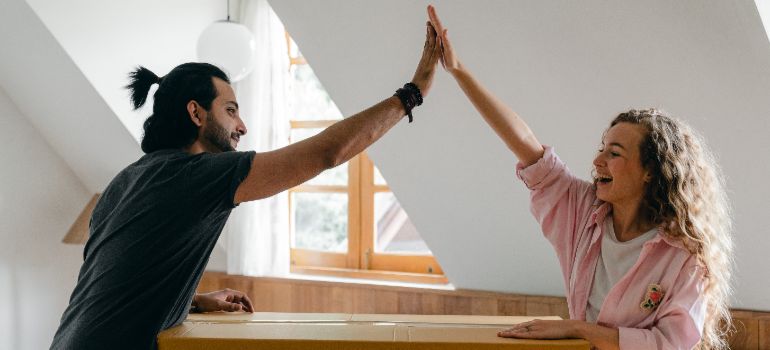 If you do this, your items will be safe and sound at all times, and once the move is over, you can come back for them, and safely unpack them. However, in addition to being secure, everything you store will remain clean as well. While you're preparing for the move, you will flip your house upside down, figuratively speaking of course. All of the stationary items such as carpets and furniture will be moved. And in case you want to do a bit of remodeling before you stage your home, there will be a lot of dust, debris, and paint flying around. Storing your items instead of covering them with plastic tarps is a much better course of action. By using portable storage for your small-scale move, you'll ensure that your items are safe from accidental damages or staining.
To summarize
Moving can be very hectic, even when you do it on a smaller scale. The only thing different about small-scale moves is the number of items you're dealing with. The planning process, organization, and logistics generally remain the same. But the whole process becomes much easier when you have that extra bit of space available to you. All things considered, portable storage is perfect for small-scale moves because it offers security and convenience. With it, you won't have to worry about clutter, damages, and organization. With all that said, we strongly encourage you to secure yourself with some of the most reliable portable storage units on the market. Your precious possessions will surely thank you!