Space-saving tips for small apartments in Newcastle
There's no better feeling than moving into your own apartment and having the freedom to decorate it to your liking. In addition to this, living in a small apartment comes with many added perks. Given their size, they are much easier to clean and furnish, and the overall maintenance is far simpler. However, one of the biggest downsides of living in such a place is the limited space. The good thing is that, if you ever run out of space, you can always rely on Newcastle self storage for a boost. When it comes to enjoying your small apartment, the key is to make everything as practical as possible. To help you overcome this problem, we'd like to tell you about a few clever storage ideas. With a few space-saving tips for small apartments from us, you will be able to make the most of what you have!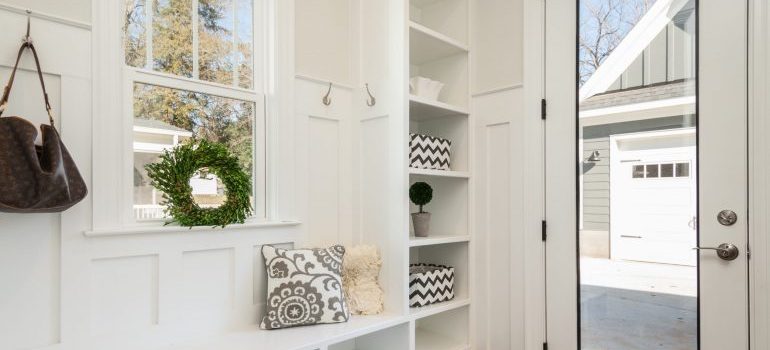 Hidden storage in small apartments is the ultimate space-saving method
Creating hidden storage compartments throughout your home is one of the ultimate space-saving tips for small apartments. The best way to do this is to create spaces within spaces. For example, take a few storage boxes and place them under your bed. You can then use these for your beddings and sheets, which will all be within easy reach. Another method is to use any high tables you may have to keep your boxes under, or even closets if the space allows. Naturally, if you do run out of space, renting professional temporary storage Seattle containers is always an option. With this simple method, all of your belongings will be stored safely, with the maximum use of space. And most importantly, your apartment won't feel cramped or stuffy at all.
Downscaling your appliances can help save space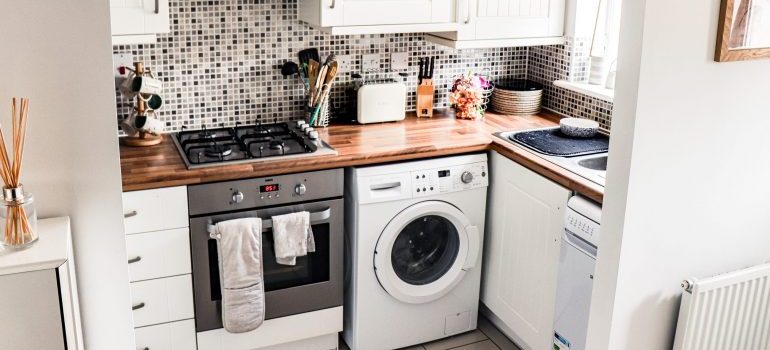 Essential home appliances can surely take a lot of precious space in your apartment. If you have a small place, this can be a real challenge. If you want to tackle the issue of space, but still keep all the appliances you need, consider going smaller. Instead of a huge freezer, get a mini freezer or a fridge that can still keep your food fresh without wasting space. You can do the same thing with your stove and washing machine, as every appliance out there has a smaller version of itself made. One more benefit to this, besides saving space, is the economic aspect, as smaller appliances usually consume less energy.
Make the most of your furnishing with multipurpose furniture
If you've just moved in, your next step is to add furniture to the apartment and make it fit your tastes. This is the perfect time to invest in multipurpose furniture. Items such as beds with drawers, or a desk with an integrated display case, can work wonders for your space management. A drawer bed can contain your clothes or bedsheets, and a display case desk is a perfect place for your precious souvenirs.
If you've already moved in with some pieces of furniture, you can consider donating them or placing them in Everett self storage until a later date. And the benefits of multipurpose furniture don't end here! Besides saving valuable space, they can add a modern and unique touch to your home. Choose colorful elements that reflect your character and tastes, and you'll soon have a home that perfectly matches your personality.
One of the best space-saving tips for small apartments is going vertical!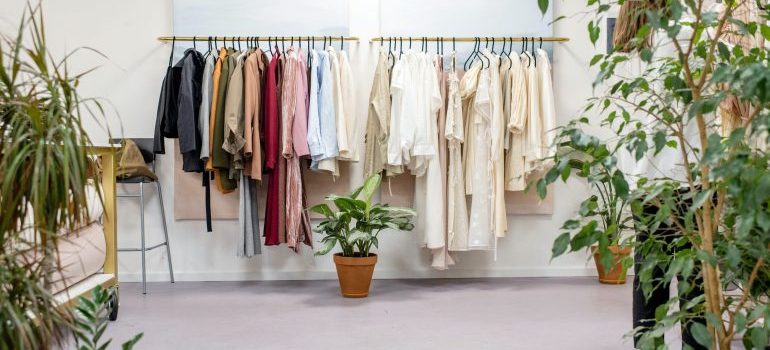 As you develop your apartment's floor plan, you will soon find out that you've run out of horizontal space. When this happens, it is time to maximize your apartment space, and go vertical! Tall pieces of furniture, such as bookshelves, can really help you utilize space to the fullest, and find a place for your books, trophies, and figurines. Hanging lamps can also add a pinch of beauty to the house, while also saving space. If you happen to be renovating your apartment, consider building storage into the walls themselves. Small nooks in your walls will come quite in handy for either books or small decorative pieces.
Clothing racks can do wonders for your wardrobe
If you struggle with finding enough space for your clothes, like so many others, you're going to love this one! Clothing racks! They are the perfect mix of convenient storage and utilizing that precious vertical space. These clothing racks also offer another level of convenience, since your clothes will be on easy display and within instant reach. They will help you avoid purchasing a huge, space-wasting wardrobe. And, best of all, they can be placed anywhere! If you need to quickly move your clothes from one place in the home to the other, simply move the rack with the clothes still on it! And if you get the hanging version, you can attach it to your door, which will keep everything neatly out of sight.
Add another level of organization to your home by creating zones
When it comes to space-saving tips for small apartments, you will always have two things to rely on, organization, and illusion. And creating specific zones through your home is a great mix of both. The great thing is that these zones can serve any purpose you wish, as the only limit is your imagination. Go wild and create an optimal work zone, a relaxation area, or a guest space. Any and all zones you make can be separated by colorful carpets or wall dividers which will add an extra touch of elegance to the home. In addition, doing this will make your already limited space feel much bigger than it really is. And, better yet, they can increase the feeling of privacy in certain areas. If you have guests in one zone, make sure that your home decor keeps your other zones secluded and comfortable.