Space-saving tips for small apartments in Newcastle
There's no better feeling than moving into your own apartment and having the freedom to decorate it to your liking. In addition to this, living in a small apartment comes with numerous perks. Given their size, they are much easier to clean and furnish, and the overall maintenance is far simpler. However, one of the biggest downsides of living in such a place is the limited space. The good thing is that, if you ever run out of space, you can always rely on Newcastle self storage for a temporary solution. But when it comes to enjoying your small apartment, the key is to make everything practical. To help you overcome this problem, we'd like to tell you about a few clever storage ideas. With our space-saving tips for small apartments in Newcastle, you will be able to make the most of what you have.
Hidden storage in small apartments is the ultimate space-saving method
Creating hidden storage compartments throughout your home is one of the ultimate space-saving tips for small apartments in Newcastle. The best way to do this is to create spaces within spaces. For example, take a few storage boxes and place them under your bed. You can then use these for your bedding and sheets, which will always be within easy reach.
Another method is to use any high tables you may have to keep your boxes under, or even closets if the space allows it. Naturally, if you do run out of space, renting professional temporary storage Seattle container is always an option. With this simple method, all your belongings will be stored safely, with the maximum use of space. And most importantly, your apartment won't feel cramped or stuffy at all.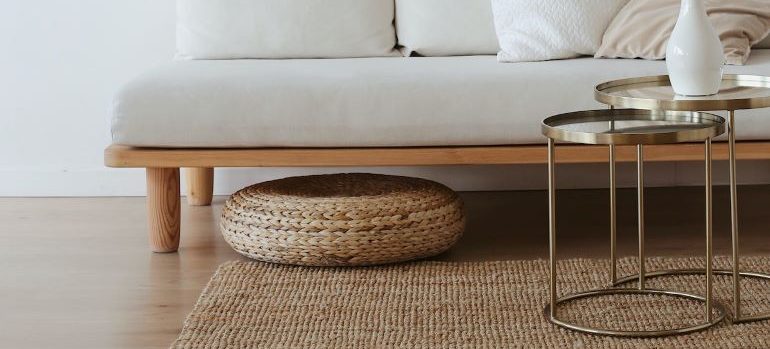 Now, even if you rent one of the Bainbridge Island self storage units, you should still apply the same method. All the furniture that is stored inside should be filled in a way we have already explained. Treat your storage unit as an additional room in your house, even though it is located somewhere else. Utilize all the space given and stack your furniture while filling the gaps with boxes and other oddly shaped items.
Downscaling your appliances can help save space
Essential home appliances can surely take up a lot of precious space in your Newcastle apartment. If you live in a small apartment, this can be quite challenging. If you want to tackle the issue of space, but still keep all the appliances you need, consider going smaller. Instead of a huge freezer, get a mini freezer or a fridge that can still keep your food fresh without wasting space. You can do the same thing with your stove and washing machine, as every appliance out there has a smaller version available.
One more benefit to this, besides saving space, is the economic aspect, as smaller appliances usually consume less energy. And you do not even have to get rid of the bigger appliances. You can lend them to your friends, or family, or keep them in a garage for a while.
Or you can rent self storage Shoreline and keep all excess appliances there as most families do. But most families with kids need bigger devices. So, if you cant downsize you should blend appliances into the rest of the home. Your washing machine and a dryer should be in the bathroom and all other kitchen appliances hidden inside cupboards, armoires, and dead space behind the counter.
Although, if you live inside a family home, this one will come much easier for you. Simply have all your bigger appliances like a washing machine, dryer, and freezer down in the basement or in a garage. This way they won't take up any space inside your home.
Make the most of your furnishing with multipurpose furniture
If you've just moved in, your next step is to add furniture to the apartment and make it fit your tastes. Some pieces will go to a Kenmore self storage and others to a garage. This will give you the opportunity to reorganize and purchase new pieces of furniture. This is the perfect time to invest in multipurpose furniture while getting rid of the old ones.
Items such as beds with drawers, or a desk with an integrated display case, can work wonders for your space management. A drawer bed can contain your clothes or bedsheets, and a display case desk is a perfect place for your precious souvenirs. So, multipurpose furniture is one of the great space-saving tips for small apartments in Newcastle and most families have at least one piece in their homes.
If you've already moved in with some pieces of furniture, you can consider donating them or placing them in Everett self storage until a later date. And the benefits of multipurpose furniture don't end here. Besides saving valuable space, they can add a modern and unique touch to your home. Choose colorful elements that reflect your character and tastes, and you'll soon have a home that perfectly matches your personality.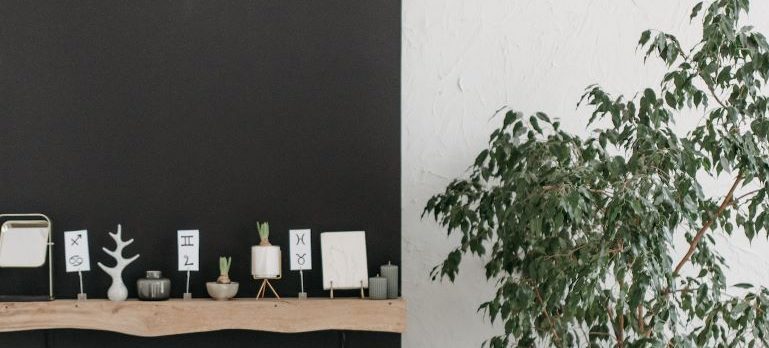 One of the best space-saving tips is going vertical
As you develop your Newcastle apartment's floor plan, you will soon find out that you've run out of horizontal space. When this happens, it is time to get the most out of your apartment space and go vertical. Tall pieces of furniture, such as bookshelves, can really help you utilize space to the fullest, and find a place for your books, trophies, and figurines. Hanging lamps can also add a pinch of beauty to the house, as well as potted hanging plants. If you happen to be renovating your apartment, consider building storage into the walls themselves. Small nooks in your walls will come in handy for books or small decorative pieces.
Clothing racks can do wonders for your wardrobe
Like so many others, if you struggle with finding enough space for your clothes, you're going to love clothing racks. The racks are the perfect mix of convenient storage and utilizing that precious vertical space. These clothing racks also offer another level of convenience, since your clothes will be on easy display and within instant reach. They will help you avoid purchasing a huge, space-wasting wardrobe. And, best of all, they can be placed anywhere.
If you need to quickly move your clothes from one place in the home to the other, simply move the rack with the clothes still on it. And if you get the hanging version, you can attach it to your door, keeping everything out of sight. Although, if you already have an expensive and stylish wardrobe, simply install a closet rod inside and utilize the empty space. If your wardrobe does not have one already, that is.
Create zones and you will add another level of organization to your home
When it comes to space-saving tips for small apartments, you will always have two things to rely on. Organization and illusion. And creating specific zones throughout your home is an excellent mix of both. The great thing is that these zones can serve any purpose you wish, as the only limit is your imagination. Go wild and create an optimal work zone, a relaxation area, or a guest space. And all zones you make can be separated by colorful carpets or wall dividers which will add an extra touch of elegance to the home.
Renting a storage unit is one of the ultimate space-saving tips for small apartments
We are almost at the end of our piece and before we go, we must stress out the importance of renting a storage unit. When we talk about space-saving, storage rental is the ultimate solution. Whether you want to rent a regular storage unit, a temperature-controlled one, or storage pods in Seattle for moving purposes, it doesn't matter. All these solutions will serve the purpose and justify the investment instantly. So, let us quickly list down all the perks you'll have access to once you rent a storage unit. Consider the following:
Extra Space – Renting a storage unit provides extra space for items that won't fit in your home or office.
Protection of belongings – A storage unit protects your items from damage caused by environmental factors like extreme temperatures, moisture, and pests.
Convenient access – Storage units typically offer 24/7 access, so you can retrieve your items at any time.
Organized storage – renting a storage unit provides a designated space for organizing and storing items, helping you declutter your living or working space.
Increased security – Most storage units have security measures like locks, security cameras, and limited access, providing peace of mind for the protection of your belongings.
It is cost-effective – Renting on demand storage in Seattle can be more cost-effective than buying additional living or workspace, especially for short-term storage needs.
Yes, the accessibility is amazing but the affordability surpasses all perks a unit can have. By being affordable, storage facilities are also available to anyone who is willing to use them. And it can be you.
Get the most out of your Newcastle apartment!
Taking the time to improve your living conditions pays off. It will make your already limited space feel much bigger than it really is. Better yet, it can increase the feeling of privacy in certain areas. The result is daily life that doesn't make you feel stifled. Now that you are ready to apply space-saving tips for small apartments in Newcastle, we are sure you'll think of a few more along the way and turn your living space into a comfortable home.