The advantages of self storage for vacation homes
Owning a vacation home surely comes with many benefits. Given that we're usually consumed by the rush of daily life, it is always nice to have a remote haven to retreat to. No matter if you're using your vacation home personally or renting it for income, you know full well that it requires maintenance. In fact, owning a vacation home is nearly equal to owning a primary residence. Both have the same functions and the same needs for comfort. In order to create that "home away from home" feeling, you constantly need to add and remove furniture and other supplies to the property. This is quite a difficult undertaking, but PortaBox Storage Seattle is here to make life easier for you. In this text, we'll discuss the advantages of self storage for vacation homes and how you can utilize them.
One of the main advantages of self storage for vacation homes is making the space more appealing
If you're renting your vacation home to travelers, you already know that the market is growing stronger every day. Guests understand that a cozy rental home can offer so much more than a hotel room. The main thing renters want is a clean and welcoming space. They want a home that they can just enter and start living in it as if it was their own. If you want to boost the value of your vacation retreat, a bit of cleaning, decluttering, and personalizing can go a long way. This is where Issaquah self storage steps into the spotlight. In it, you can stash bulky furniture, appliances, and any other items your guests won't need during their stay. Storing away your items keeps them safe and helps create more usable space for your guests.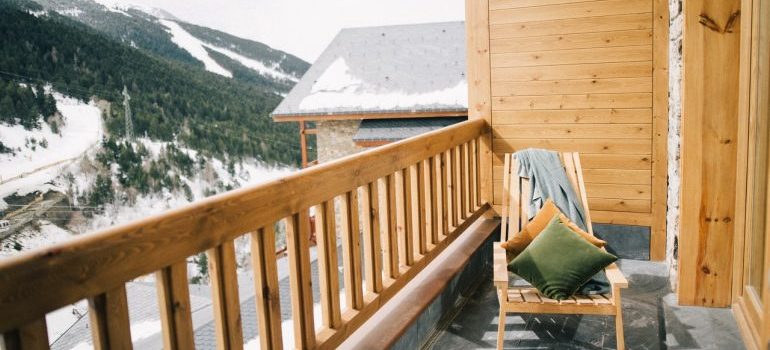 Keep in mind that removing any personal items from home creates a more welcoming atmosphere for guests and helps them see the space as their own. If you're using your vacation home in the off-season, you can easily move everything back in from the storage unit. Using self storage for vacation homes becomes really important if you have to stage the space. Take all of your personal items, such as family photos, books, and other memorabilia, and store them. This will leave you with a beautifully empty canvas perfect for taking pictures. This creates a welcoming atmosphere and encourages potential renters to visualize the space as their own. A picture is worth a thousand words, and a neatly staged home will really make you look like a professional.
There's no better place for your seasonal furniture and inventory
Nothing makes your vacation home feel cozy quite like seasonal furniture. During the summer, for example, there's nothing better than relaxing outside in a bean bag or gently rocking in a hammock. However, outdoor furniture can be heavily affected by the weather if left outside for too long. And, naturally, you won't leave your summer patio furniture outside for the duration of winter. Instead of moving everything to your garage or attic, why not safely put it away in mobile storage containers Seattle? This way, you'll save precious space in your home, and preserve your furniture until the next season.
Similar to furniture, there are other fun items and toys which add value to your vacation home. However, these fun items also require proper storage space when they're not used. It makes complete sense to store your winter sports equipment during the summer, and vice versa. Such items can be sleds, inner tubes, mountain bikes, small off-road vehicles, and even boats. In most cases, there's little room in your home for items like these. And even if you have room, why waste it? Secondly, you need to ensure that your items are safe when not in use. The best way to make sure that everything you own remains safe and in good condition until it is needed again is to place it in a secure unit and check on it from time to time.
Safely store your maintenance supplies away from your retreat
Remember that clean, welcoming, clutter-free space we talked about earlier? Well, in order to create an inviting holiday home, you need to keep it clean and well-stocked at all times. This requires various items, such as cleaning supplies, extra linens, spare furniture, and other pieces of decor. One of the main benefits of self storage for vacation homes is the fact you can safely store all your maintenance supplies away from the location. Doing so creates easy access to all your supplies without taking up space in either your home or the vacation retreat. All your guests will see is a clean, magical, and welcoming vacation home without having a clue what goes on behind the scenes.
Separating your work and home life is one of the better benefits of self storage for vacation homes
As mentioned before, if you're renting your vacation home to people, maintaining the property can be a real challenge. This task can be quite stressful, and it becomes even worse if you have to mix it with your private life. Keeping your maintenance supplies at home, for example, can keep you mentally tied to your renting business. You can easily separate the two by keeping anything related to the vacation home in storage, away from your residence. This is yet another of many advantages of self storage for vacation homes, as it allows you to relieve yourself of stress. This separation from work helps you fully focus on your family, and better enjoy your free time.