The benefits of self-storage for seniors
Once you reach senior age, you can settle down, retire, and enjoy some well-earned rest. For most people, enjoying the rest of their adult life and reflecting on their life's successes is the main agenda. Through the years, people acquire many possessions, and sometimes it can be difficult letting go of things. Soon enough, your home is full of clutter, and maintenance becomes an issue. This is where temporary storage Seattle comes in to help the situation. With self-storage, you can do so much to make your life easier and simpler. Declutter your home, move elsewhere, or use it as a makeshift workshop for your hobbies and interests. Sure enough, the benefits of self-storage for seniors are too many to count. Here, we'll list only a few of them, and help you alleviate the stresses of daily life.
Downsizing is a breeze with self-storage
Many people downsize after they retire, in most cases out of necessity. You may need to relocate to a smaller home, or simply make more living space in your current one. In either case, self storage Lynnwood WA is the perfect solution. Seniors often have a hard time parting with items they've collected throughout their life. If they don't want to sell or throw away their items, the next best solution is to place them in storage. For a fraction of the price, they can store items such as home decorations, furniture pieces, old letters, and clothes. One of the greatest benefits of self storage is the affordability, which allows seniors to have their keepsakes stored for as long as they want, without having to throw them away. All of your cherished items will remain safe, and your home will remain clean and clutter-free.
As a senior you have probably already moved a couple of times, given away your stuff or sold some of your belongings. However, you still have a lot of memories in your photos, photo albums and other cherished personal belongings. It is only normal that you want everything safe and secure without having to worry about anything. Finding adequate storage might be extra work but once you place your belongings in the safety of a self-storage container, you can have piece of mind.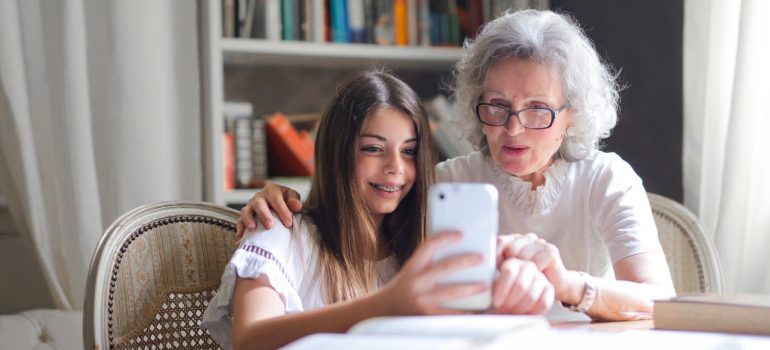 Seniors can use self-storage for hobbies and health benefits
People have been fascinated with collecting different items for a very long time. These collections can be very different, and vary from rare items, to handmade items. In most cases, people choose to collect books, vinyl records, figurines, statues, comic books, and sports memorabilia. Many seniors decide to start a collection once their retirement begins. This seems ideal given that they now have plenty of time to pursue their interests. But, at some point, collectors realize that they need some extra space for their beloved items. Many hobbies can benefit from renting self-storage. All you have to do is modify it to your needs. Self-storage also works if you want to pick up modeling as a hobby. You can use the space for keeping your models and your painting equipment.
We also have to mention the health benefits of self-storage for seniors. Once you reach retirement age, staying healthy and active is very important. However, it can be difficult to find the proper space for working out. If you live in a small apartment or don't have a garage, you can use a storage to your advantage. Transferring some of your furniture or household decoration to storage, will leave you extra space to exercise. It will not only be beneficial to your health but also a fun retirement activity. You don't have to overdo it, so a yoga mat will be more than enough. You can then work on keeping your body and mind in great shape while having some fun along the way.
One of the main benefits of self-storage for seniors is the long-term security
Aside from miscellaneous items like clothes and furniture, seniors often need a place for their more valuable items. Thanks to short term storage Seattle, they can keep their family heirlooms, old photos, and important documents, without worrying about their safety. Modern storage companies have remote monitoring features and security cameras, which guarantee the safety of your items. In addition, the facilities are gated and have all the necessary  security measures present. All of this ensures that nobody suspicions or untrustworthy but you can access your belongings. Besides the safety aspect, self-storage also offer a long term solution to storing your more delicate items. Placing items in a secure unit is a much safer option than keeping them in your attic or basement. Storage units are properly isolated and well maintained, which means your items are perfectly safe from the elements. This all-around safety is something many seniors can benefit from.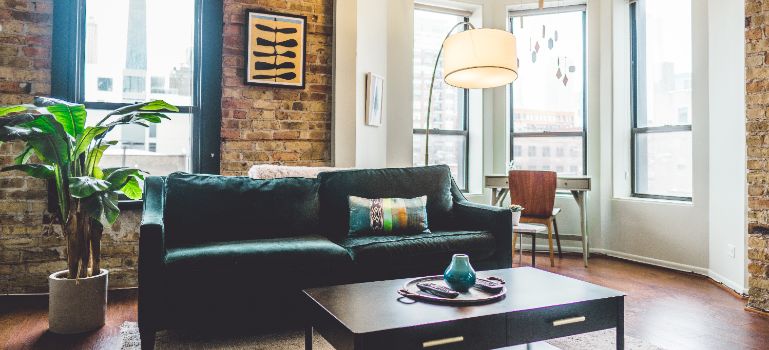 Relocate faster and simpler with the help of self-storage
Once people reach the retirement age, they tend to relocate to a different home. The reasons for this move can vary from financial issues, the passing of a spouse, or health benefits. And sometimes, the relocation needs to happen before they can figure out what to do with their items. This is where the benefits of self-storage for seniors come into the spotlight yet again. Renting a secure unit allows you to store your items until you can decide what to do with them, or until a new home is purchased. You can use storage to your advantage at the same time to speed up the sale of your home. By removing personal belongings from it, you're able to easily stage the home for sale, and make it more appealing to future buyers. Furthermore, potential buyers will be able to move through the home, without the risk of damaging anything.