The importance of furniture padding when storing long-term
Using storage units can be very useful in many different life situations. Whether you are preparing for moving, refurbishing, or just spring cleaning, you can store your items somewhere. Most people do not have enough space in their homes. For example, when it comes to packing for moving, creating piles on the floor can make an even greater mess. Especially when it comes to furniture. You can use storage units North Seattle to store any type of furniture. You can store furniture as long as you want to. But first, you need to prepare the furnishing well so once you get them out of storage, they can still be in good condition. Furniture can be pretty sensitive so you need to protect it with some padding. Contact storage renters to choose the type of storage you need. In this article, read about furniture padding when storing long-term.
What kind of storage can you choose?
There are plenty of storage options that you can choose from. Whether you are moving out of state, or permanently across the country, you can choose self-storage, temperature-controlled, temporary, or permanent storage. Depending on the size of your furniture, you can choose the storage unit that suits you. Self storage Marysville WA is a great option for any situation. Also, storage renters will be there for you to pick up from your home any piece you wish to store. But before putting furniture into storage, you will need to add some padding. It will protect it during the move or transportation. Your furniture will not become filthy during transit. Especially if you have some antique, valuable pieces. These can collect dirt and debris almost anywhere. In addition, your best option is to store your furniture someplace safe until it is needed again.
Reasons to use furniture padding when storing long-term
When moving large furniture pieces such as closets, or king-size beds, these can easily damage your floors. Furniture padding gives automatic protection to floors. The same works for massive dining tables, pool tables, large dressers, etc. If by any chance, you or your renters drop any such large piece, it can easily roll over the place. If no pads, both your furniture and the floor will damage. There is also Seattle mini storage available if you wish to store some small, or rare pieces. First of all, protect them with padding. Then, you can move these into mini storage. This is useful since in large storage sometimes a crush can happen due to the earthquake. Then, all the big pieces would fall onto the smaller ones and destroy them. Mini storage units offer greater protection since not too many pieces are there.
Padding will keep the furniture clean
Another important reason to use furniture padding when storing long-term is to keep it clean. Since your items will be in a unit for a long time in the same place, you need to protect them well.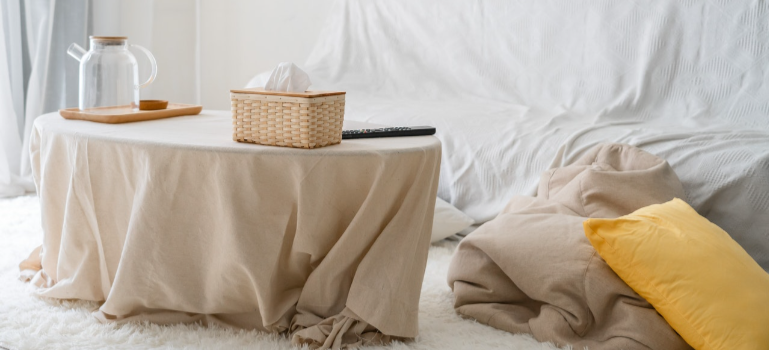 Your possessions are bound to accumulate dust, grime, and other dirt. If it is raining, snowing, or is simply damp on the day you are taking furniture to storage, you need to wrap your furniture for transport to protect it from getting dirty. Certain types of paddings can even protect furniture from water spillage. In addition, while you are preparing items to take them out, any bumping can also make the walls crush or become dirty. Pads will help protect the walls or even windows in your home from breaking. There are moving blankets of different sizes and materials. Covering furniture with these will prevent chipping of any kind.
It will be easier to take it out
Sometimes it is not enough to wear protective gloves when trying to lift large pieces of furniture. If you use padding, lifting will become much easier since you will not feel as if the edges are cutting your hands. Thus, it becomes more comfortable to take out large pieces.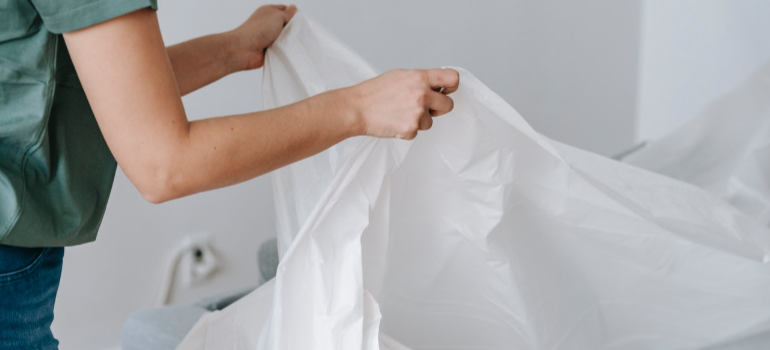 Even better, in case you need to take out some pretty large sofa, you can slide it over the floor without scratching it. In addition, padding will protect the legs of your furniture as well. Not only will you be able to maneuver it across the floor. You also will not need to disassemble its legs before putting furniture in storage. Also, in cases of dropping a chair or your couch, one of the legs can easily break. Padding will certainly prevent this from happening. Any kind of additional cushioning can only do good to your precocious pieces.
Other reasons to use furniture padding when storing long-term
In some cases, you will not have the option to rent storage in a temperature-controlled facility. In that case, if you only put furniture in storage, it will not have complete protection. That is why you need to go and ask the renters to show you the unit. In addition, you will need to buy some cleansers. Before putting any piece in the container, make sure to clean it first properly. Invest in quality padding to protect your goods from moisture or dirt. When you use padding.. But in case you are storing some valuable or rare pieces, padding will not be enough. Invest some time to learn more about this topic.
There are several different reasons why you should use furniture padding when storing long-term. First of all, the protection will start at home. Not only will your sofas, wardrobes, or dining tables have great protection. Also, you will protect your entire home. Walls, floors, doors, and windows will not undergo any damage from bumping. Also, paddings will protect your furniture from running around a moving truck. This way you will also save it from damage during transportation. Finally, if you store your goods with padding, it will provide great coverage for a long time and keep your pieces safe.