Tips for storing your gaming equipment safely
Do you have to store your gaming equipment for a certain time period? If that's the case, this is the guide you'd want to read in order to handle this task with ease. Many don't realize that you can't just place all of your gaming equipment in a box and store it away. There are some things you will need to keep in mind when storing your gaming equipment, no matter for how long you plan to keep it inside the storage unit. In this guide, we are going to mention all of them. So, if you want to learn more about this matter, make sure to keep reading.
Choose the best storage unit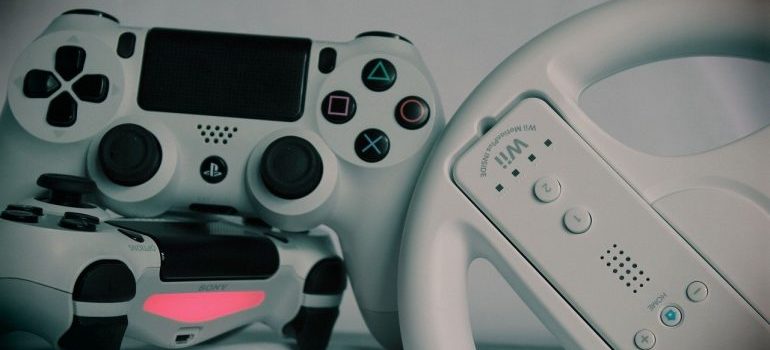 A good storage unit is the first thing you should find when planning to store any item. It is especially important when you're planning to store your electronics. Here are the most important things you should keep in mind.
Storage size – you'll need a unit large enough to take all of your things and have some moving room left over.
Avoid natural light – Light is bad for storing your gaming equipment. Prolonged exposure to light can damage the plastic components of your joypads or gaming consoles. Not to mention that light will unnecessarily heat the storage unit. Gaming equipment likes it cold.
A dry unit is the best unit – for storing gaming gadgets and electronics you'll need a completely dry unit. Even a little moisture can cause a world of problems for your electronics. This is especially true if you plan to keep them in storage for a long time.
These are the most important things you should think about when storing your gaming gear. Apart from these, you'll need to consider whether you need short-term or long-term storage. In case you're not planning to store your gear for a long time, you can get away with a brighter storage unit. But, if you plan to keep your gaming equipment locked up for a while, make sure the unit is pristine.
Pack your gaming equipment carefully before storing it
Apart from getting the best possible storage unit, you'll want to pack your gaming gear as well as you can. The storage unit will protect your equipment from outside influences. But, you'll need something to protect your gear while it's inside the storage unit. Don't underestimate the amount of protection you'll need for your gaming gear. This is one of the top mistakes people make when using portable storage.
Choose the right boxes
The first thing you'll need to do when storing your gaming equipment is to get good boxes. You'll need to have enough of them for all of your gaming gear. Also, they'll need to be durable and easy to carry. So, don't use containers that are heavy by themselves.
Additionally, you'll need to prepare the boxes for your fragile gaming gear. Here's how you can do that:
Pad the boxes with whatever soft material you've got;
Reinforce the boxes with packing tape;
Mark them with "FRAGILE" on all sides;
Don't stack the boxes on top of each other;
Double packing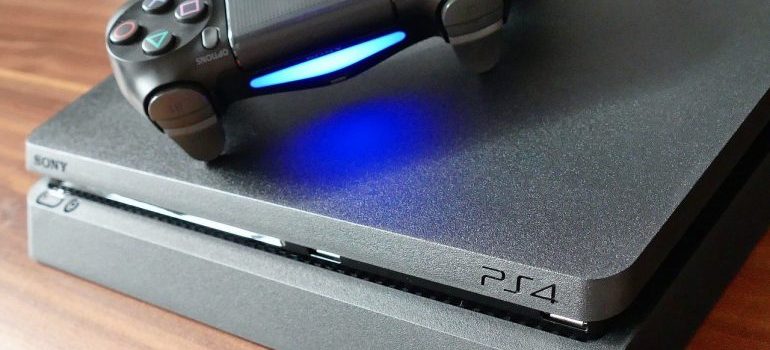 Protection is the name of the game when you're storing your gaming equipment. You'll definitely want to use it again when you take it out of storage. So, make sure it's well insulated and protected when it goes into the storage unit. One of the easiest ways to protect your gear when using Seattle mini storage is double packing. This means that you pack your items before putting them in cardboard boxes.
Put your gaming gear in tupperware boxes or otherwise protect it before placing them in cardboard boxes, and finally in the storage unit. It would be ideal if you have the original packaging, but let's be real – no one keeps the boxes for more than a month tops.
Remember to pad the plastic boxes with towels, cloth rags, or paper for extra protection. You can also use newspapers, but we don't recommend it. They are printed with ink that can transfer to other surfaces in specific conditions. And you definitely don't want these imprints on your joypads, headphones, or any other piece of your gear.
The burrito method
If you don't have enough plastic boxes for double packing, it's alright! There are other ways you can protect your gaming gear when storing it.
One of the most famous ones is called the burrito method. This manner is usually for packing overnight bags, but it can be really useful when it comes to protecting electronics. For it to work, you'll need some cloth rags, socks, or towels.
Simply wrap each gaming component carefully before placing it in the cardboard box. This will protect your gear and pick up excess moisture as well.
Secure all the movable parts when storing your gaming equipment
Breaking your gear is the last thing you'll want to happen. So, you'll need to be extra careful when packing it for Issaquah self storage. Make sure you tape up all of the moving parts of your gaming equipment. Some gaming computers or consoles have gimmicky glass doors or they are modded to have movable parts. These are the things you should focus on protecting when storing your gaming equipment.
Be careful how you pack cables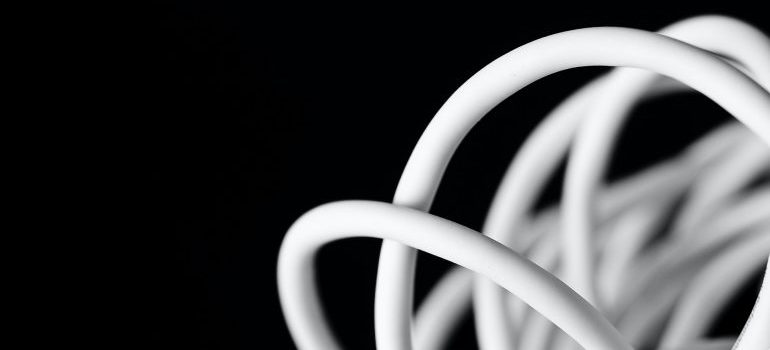 Cable packing is another challenge you'll need to overcome to safely pack your gaming gear into a storage unit. Here's how you can be sure you won't lose them and that you will hook them up correctly later on.
Color-code them. Colors are easy to remember and tell apart, but you can use any system to separate the cables and know which one goes where.
Take pictures before packing. Super important if you can't remember which cable goes in which appliance. Actually, this is a good idea to do even if you can remember what goes where. Just in case.
Use a number system to match cables and devices. Assign each device with a number and mark all cables from that device with that specific number.
Always use original chargers for devices. Using non-original cables can damage your electronic devices. So, try to keep the original cables for each item in your gaming gear.
Use dehumidifiers when storing your gaming equipment
Whether you're looking for temporary storage Seattle or a permanent storage facility for storing your gaming equipment dehumidifiers are your best friends. You should get a lot of different kinds of dehumidifiers before storing any electronics.
No matter how good your storage unit is, there will still be some moisture in it. There's no stopping water, and it can get in the unit in a hundred different ways. From long periods of bad weather, leaking, and even your shoes or perspiration when you bring in the boxes. This is why it's very important to have dehumidifiers in the storage unit as well. You don't have to go overboard with them, but they're still useful to have.