When is the best time to store away summer items in Seattle
Storing seasonal items out of the way when they're not needed is a necessary step for keeping our homes tidy and clutter-free. But, no matter how convenient this is, there are some things you will need to keep in mind if you opt for storing seasonal items. For example, you will need to know when is the best time to store away summer items, how to prepare them for storage, and keep your items in the best condition. This guide is here to give you answers to these and many other questions about using on-demand storage Seattle. So, if this is something you want to learn about, make sure to keep reading.
Storing away seasonal items – Yay or nay?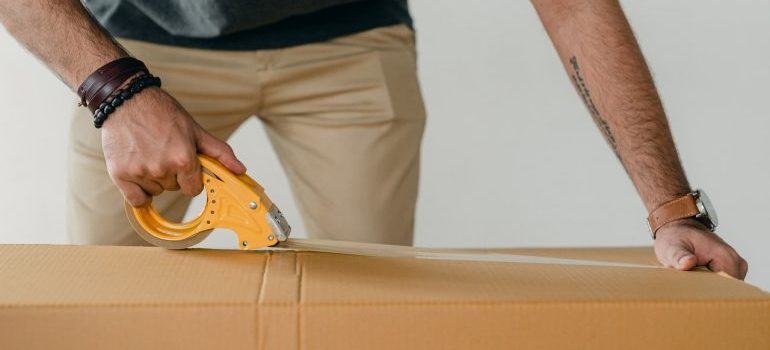 We all tend to pile up our seasonal items in our wardrobes or garages. This isn't so bad if your home is huge and you have a lot of storage space. But, let's face it – most people live in smaller homes or apartments that don't have a lot of storage space. So, if you live in one of those homes, it would be best to think about storing your items in one of those well-maintained storage facilities. Right there, you will be able to store every item you're not using at the moment for as long as necessary. And so, it's always a good call to get temporary storage Seattle and store away your summer items. But how can you determine when is the right time to store away some items? What is the best time to store away summer items?
How can you determine the best time to store away summer items?
Most people start to prepare their items for storage at the end of the summer or during the first autumn days. If you see that days and nights are getting colder, that should be your sign that it's time to store away summer items. Sure, you can wait a bit but there is really no point in keeping your patio set outside if the weather doesn't allow you to use it. In addition, with colder days, you will need to unpack boxes with warmer clothes. Not to mention that you will need to find room for all that sweaters and jackets you own. How can this be solved? Store away your summer clothes and you will have all the space you need.
So, when is the best time to store away summer items in Seattle mini storage? If you see that you can't use your summer items anymore – store them. It doesn't get any easier than this.
What if you store away your summer items ahead of time?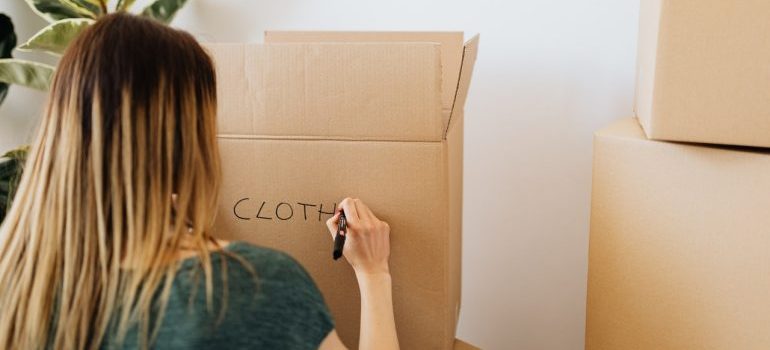 What if you store away your summer items but then the weather suddenly changes and you, once again, need the items you just stored? Well, this can happen even if you check your local weather forecast regularly. And, no one can be blamed for this. If you're really worried that this might happen to you, here's what you should do.
Pack a couple of "emergency boxes". They should contain some clothes for warmer days (shorts, skirts, swimsuits), slippers, and some accessories (hats, sunglasses, etc). Keep these "emergency boxes" close to the entrance of your storage unit so that you can find them with ease in case you need them. This way, you will have items ready if the weather suddenly gets too warm. More importantly, you won't have to roam through every box in order to find the items you need – you will have them within your hand's reach.
Things to do before storing away summer items
Is now the right time for storing away your seasonal items? If yes, here are the things you will need to do before you start to pack your belongings.
Find a storage facility that meets your needs. You will need to find a storage service provider that meets your specific needs. To do this, you will need to make an inventory list ahead of time. Make a list of the items you plan to store and it will be easier for you to figure out what kind of storage unit you need to get.
Gather packing materials ahead of time. There's nothing worse than having to go back to the store to get more boxes while you're in the middle of the packing process. Gather all packing materials well in advance based on your inventory list.
Wash and prepare your summer items. This is probably the most important step. Whether you'll be storing your patio set or just your summer clothes, you will need to make sure every item is clean. Storing dirty items can lead to pests infestation. Solving this problem is stressful, tiring, and pricey.
Additional tips & tricks for storing away summer items with ease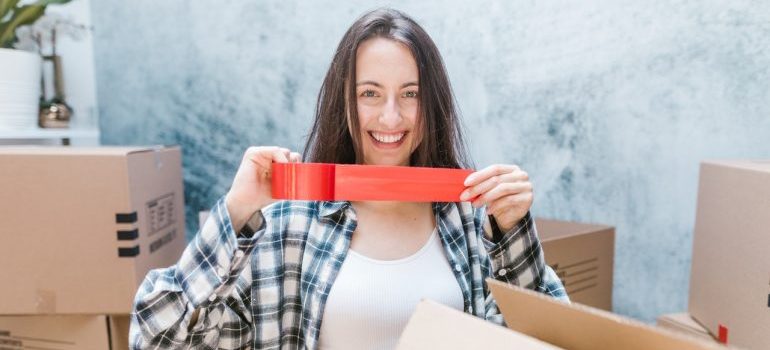 Now that you know when is the best time to store away summer items, let's discuss a bit how you should store them. To make sure you're storing your belongings properly, we've prepared a couple of additional tips for you. They will be very useful for you when you start to reorganize your household with self storage.
Make sure all items are dry before you store them. We already mentioned that all items need to be clean before you store them. But, they need to be completely dry as well! Be careful – storing wet pieces leads to mold growth.
Declutter before you pack. There's really no point in storing an item if you already know that you won't be using it anymore. Instead of doing this, declutter and give the items you don't need anymore to someone who can't afford to buy them.
Don't overpack your boxes. Overpacking boxes is one of the most common packing mistakes people make when storing items. Just think about it – if the box is too heavy, you won't be able to lift it safely.
Block the stench. Sometimes, clothes can develop an unpleasant, musty odor during longer storage periods. Keep your clothing fresh by adding perfumed cotton balls or bar soaps wrapped in the thin fabric into your boxes.